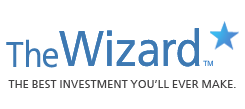 Seminar
We are pleased to announce that we will be having a seminar in Carlsbad, Ca 12/06/2008.
Not your run-of-the-mill trading seminar…
The seminar will be taught by Gene Stunkel the founder of the Wizard. This is a chance to see what Gene knows about the system that you don't know about yet. He will also demonstrate the update of the Wizard that will excite you even more.
You've seen how simple and powerful the Wizard is. Let us show you how to get the most out of that power.
In our comprehensive seminars, you'll learn the most profitable ways to use the Wizard.
We'll teach you more than just how to get the most out of using the Wizard. We'll show you